Nepal Study Days
Latest News
Condolence message
We are sad to pass on the news of the demise of Dr Singha Bahadur Basnyat, who was the Ambassador of...
Read More
Recent News & Updates
Join our free email list about BNAC events and activities.
JOIN NOW
11th Nepal Study Days 2013, Edinburgh
April 21, 2013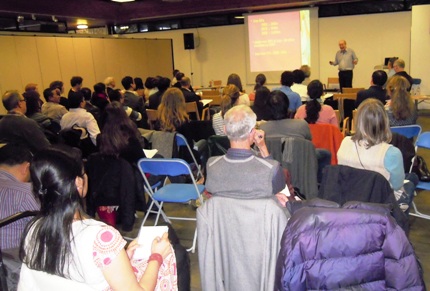 The 11th  BNAC Nepal Study Days was held on Thursday, 18 April and Friday, 19 April, 2013, hosted by The University of Edinburgh and Royal Botanical Graden, Edinburgh. The event featured about 30 excellent presentations and many stimulating discussions on a wide range of issues.
To view more photos of the event, click here
To download the final programme: Nepal Study Day 2013 Final Programme  (PDF)
Call for Abstracts  click here.
To view short report of the programme, click here.